Days 42 & 43 - Thursday, April 12, 2007 & Friday, April 13, 2007
Carlsbad, CA to Vandenberg AFB, CA – 248 Miles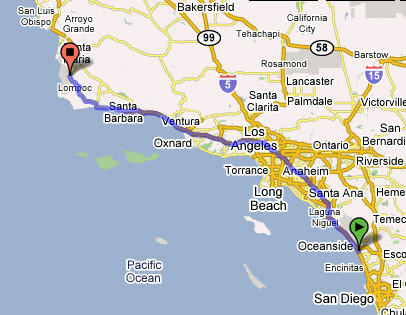 After getting a recommendation on which route to take through Los Angeles we push off around 9:30 so we would avoid the LA rush hour traffic. We found the traffic to be very familiar to what we were used to driving in the Washington DC area except they have 5–6 lanes each way in many stretches and they have an HOV lane each way right next to the regular lanes (similar to how we have it on Hwy 66 in DC). The HOV lanes require 2 passengers in the car and this restriction runs 24 hours a day.
Go to around Ventura before Richard needed a break; so, we pulled off and filled up with $3.20/gal gas (about $200 to fill up this time!! Ouch!) After a short rest we pushed on toward Vandengerg. The famous California winds were in full force today blowing us all over the road. Richard was having a lot of trouble keeping this high-profile rig in our lane with the 40–50 mph gusts of wind hitting the side of the RV…. really scary today!!
We we happy to arrive safely at Vandenberg and spent Thur and Friday there just relaxing and sitting on their beach. They have 36 miles of beach on this Air Force base but we only saw a short stretch that they allow people to be on.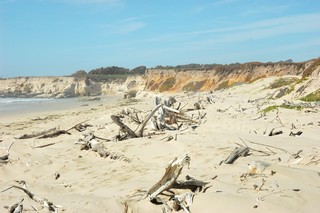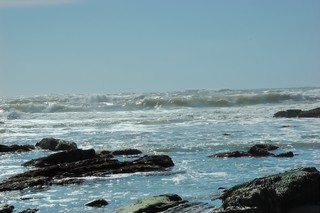 The rock cliffs had some interesting stratifications of different types of soil/rock that showed the history of the earth along this shore line… just wondered what really happened here all those years ago to call these stratifications??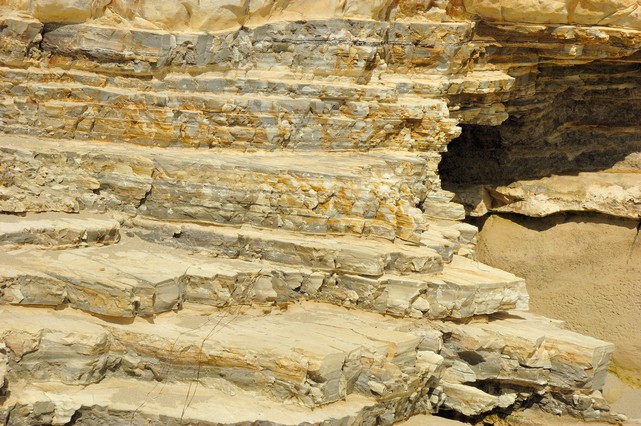 You could see there were interesting caves hewed out of these cliffs as the Pacific waves crashed into the shore at high tide and during storms.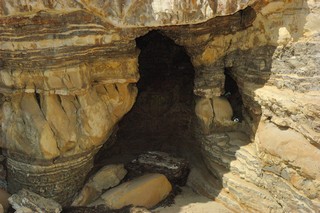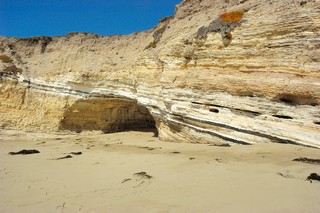 Found a few geese eating seaweed on the rocks. They later were frightened by some other people on the beach and few off.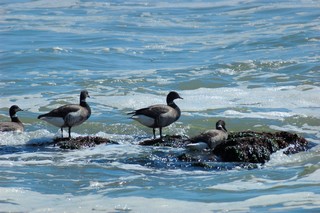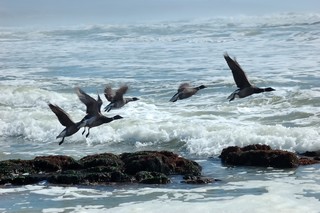 Then here's a bird that was flying no where… Just let me relax….