Day 35 - Thursday, April 5, 2007
Las Vegas, NV
We hit "the strip" early. We drove to the Tropicana, parked and started walking. At the half-priced shows ticket shop we skimmed over the shows available; Elton John and the Red Piano and The Producers shows caught our attention as possibilities. As the day wore on though and our stamina weaned, a show was not what our hearts desired. So we decided to do this another time. The hotels were something – the numbers of people on the street and in the casinos was amazing…is no one working? We did hear on the local news that Las Vegas was the site of a the Formula One race this coming Sunday, Easter Sunday; so a huge amount of folks are in town to see this event.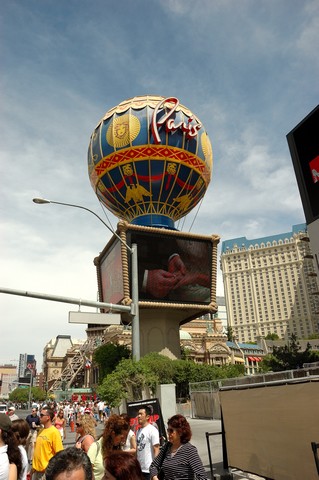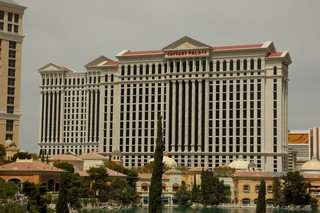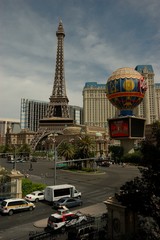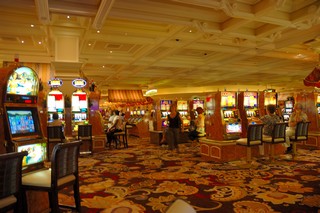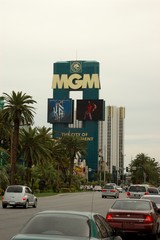 We decided that Las Vegas was the Disney World for grown ups. We stepped into the Bellagio Hotel and Casino – since last year we visited the real city of Bellagio on Lago de Como in Italy. It certainly was impressive. We decided to stay awhile and take our chances in the casino for a while. Sylvia played the slots while I decided to try my hand at Video Poker. Sylvia cleaned up with a total winning of $30.00 and I broke even, so we decided to eat our winnings at the Bellagio Jean Phillippe Patisserie that served scrumptious pastries and freshly made crepes. We strongly subscribe to the idea that the little things make life pleasurable - crepes at the Bellagio was pretty special. Christine -we can highly recommend the chocolate and banana crepes mit sahne.!!!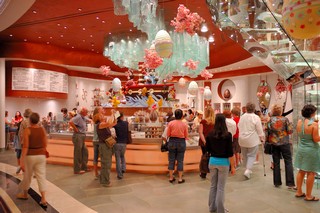 We returned to the RV in the early evening tired but happy.