Day 36 - Friday, April 6, 2007
Hoover Dam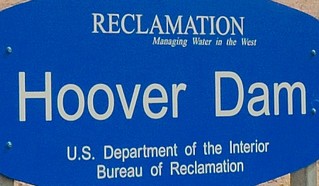 Today was time to do some RV maintenance and get a haircut – we were starting to look like mountain people. We noticed the temperature was going up in the low 90s during the day so we made sure we did all our runing around early morning. I am amazed at the stunts the Air Force Fighter Jets over us seemed to perform; this is the Air Force's Fighter Warfare School.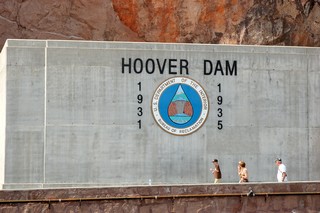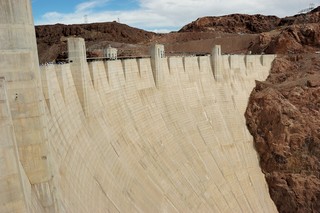 Hoover Dam was noted as one of the world marvels of engineering. Before the construction of the dam, the Colorado River Basin periodically overflowed its banks when snow from the Rocky Mountains melted and drained into the river. These floods endangered downstream farming communities. In addition to essential flood control, a dam would make possible the expansion of irrigated farming in the parched region. It would also provide a dependable supply of water for Los Angeles and other Southern California communities.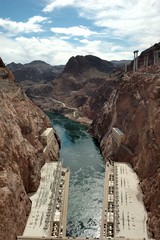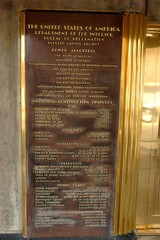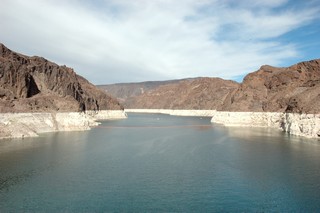 One of the major obstacles for the project was determining the equitable allocation of the waters of the Colorado River. Several of the Colorado River Basin states feared that California, with its vast financial resources and great thirst for water, would be the first state to begin beneficial use of the waters of the Colorado River and therefore claim rights to the majority of the water. It was clear that without some sort of an agreement on the distribution of water, the project could not proceed.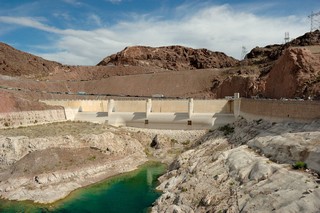 During its construction, a black Labrador Retriever named Nig was dubbed the offical mascot of the dam. More of the history of the dam may be found at: http://en.wikipedia.org/wiki/Hoover_Dam………
Although we wanted to visit Las Vegas at night – we were too worn out from our afternoon sightseeing so we grilled some fish with Teresa's secret spice mix and visited with our neighboors at the campsite. We also accomplished some bookkeeping and, as we figured, gas has been the highest expense of this trip. We firmed up our plans for the California portion of the trip after checking in with our friend Pearl in Yuma, our next stop.