Day 33 - Tuesday, April 3, 2007
Day Trip — Zion National Park to Bryce Canyon and Return — 180 Miles RT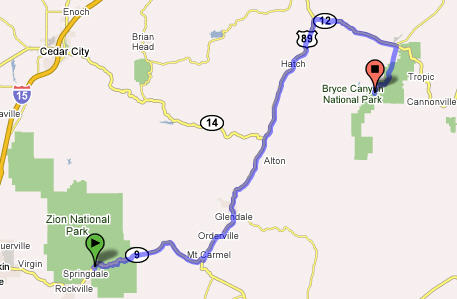 Today we set out to visit Bryce Canyon. We drove through Mount Zion park and actually got to see more of it then what we saw coming in with the RV, which was pretty scary with all the switch backs. Some of the the round smooth rock formation reminded Richard of cow patties. I instead thought they looked like mounds of sahne or meringue….guess what was on my mind?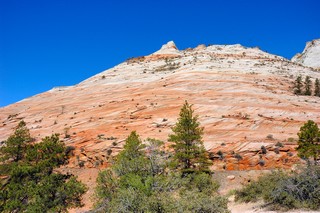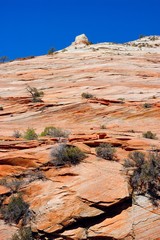 Bryce Canyon is approx 90 from Zion and a definite must see! On the way we drove thought Red Rock and say some more interesting rock formations: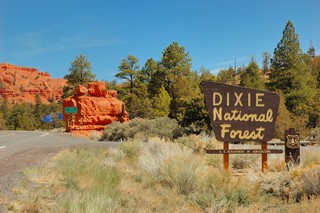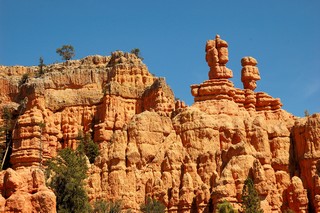 The erosion here form fantastic shapes that are called Hoodoo and Indian word – to cast a spell. They reminded us of Fairy tale castles with many turrids. We did not hike – but looked at the many different vistas. Again the vistas were awesome and as is becoming our Sandra: we wish we had another day here. However, after 4 days our schedule has us leaving for Las Vegas the tomorrow morning. We feel very strongly about bringing the kids out here to see these beautiful parks.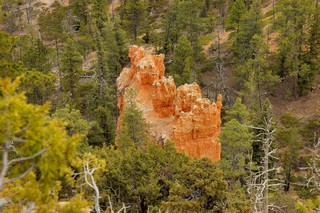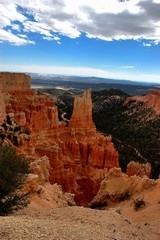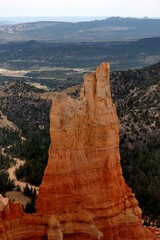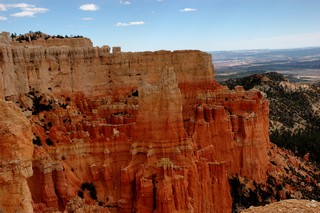 Here's a panoramic photo (actually 5 photos stitched together) of Bryce Canyon.